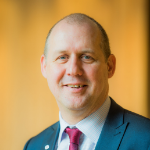 Owen Ellis
Chairman – AV User Group
Owen's career in AV started in 1984. The first fifteen years of his career were at UK integrator/suppliers the Metro Group and Electrosonic where he worked in a variety of roles from live events through project delivery and service management. Owen then served for 17 years as a corporate enterprise end-user at Morgan Stanley Investment Bank where he attained the position of Executive Director and was global head of Multimedia projects, engineering and maintenance.
Owen transitioned to a full-time role running the AV User Group in December 2017.
Owen became a member of the AV User Group in London in 2004 and was asked to serve as Chairman at the end of 2009. During his time as Chairman, he has extended the Groups reach internationally into New York, San Jose (Silicon Valley), Scotland and Hong Kong.
The AV User Group is a professional independent organisation that provides a forum for those responsible for their organisation audio visual systems and services. They promote the effective use of AV technology within organisations and assist managers to maintain the skills and knowledge needed to implement AV projects and manage service provision.
A thriving community of over 1500, their current membership consists of AV personnel from organisations across many vertical markets including Corporate, Government, Hospitality, Retail, Leisure and Education.
Their aim is to facilitate the sharing of Audio-Visual expertise and knowledge among the AV end-user community Worldwide. They achieve this through their regular meetings where they offer:
• peer networking
• case studies
• educational sessions
• manufacturer presentations
• updates from trade media and Industry bodies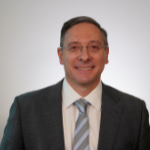 Duncan Lugstein
Managing Director
Corporate Technology Services
CTS is an Australian privately owned company since 2001 with over 50 employees nationally, deriving revenue from a diversified portfolio of audio-visual services and intelligent workplace technology including onsite and remote support contracts;
event and video production including webcasting; system design and integration and consulting services.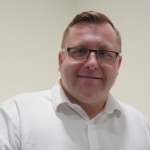 Andrew Reardon
Managing Director
Creative Technology Middle East
Andy is an industry veteran with over 25 years of experience. He is responsible for running all facets of the Middle East business from strategies and execution to managing and developing relationships with many leading multinational corporations. He has excellent knowledge and experience in expanding market share, which he demonstrated when he opened Creative Technology's Qatar branch, which has become a vital driving force in the business. Andy has been instrumental in winning major projects such as the Al Wasl Dome at Expo 2020, Qasr Al Watan Palace Installation and the USA pavilion at Expo 2020 to name a few. He is a member of the International Live Events Association (ILEA) and has extensive knowledge of the Middle East events and installation markets.
Creative Technology (CT) is one of the world's leading suppliers of specialist Audio Visual equipment to the Live Events and Permanent Installation markets. CT's global reputation for unparalleled levels of customer service results from our innovative application of the latest technology alongside the very best technical and operational personnel.
With inventoried offices in Europe, the USA, the Middle East and the Asia Pacific regions, CT has established itself as a market leader utilising the strong relationship between the international offices. Whilst being able to provide equipment and crew to special events, CT can also handle all logistics and support services such as freight, accommodation and local labour. CT's long-term experience, management and planning expertise, and global network of suppliers allows major projects to be delivered with local knowledge in a cost-effective manner irrespective of location.
Creative Technology Middle East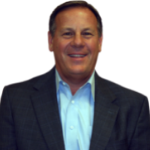 Jay Rogina
Principal
Spinitar
Jay has more than 30 years of managerial and technical experience in the support of customers at various top electronic firms. It is this experience that has allowed Jay to make Spinitar one of the preeminent system integrators and service providers in the audio-visual industry.
As a Principal of Spinitar since 1999, Jay focuses on providing Spinitar's overall strategic direction and visionary leadership while fostering Spinitar's strong customer, manufacturer and industry partner relationships. In addition, Jay oversees all of Spinitar's Operations functions as well as the Systems Integration division of the company.
Jay's visionary leadership was instrumental in transitioning Spinitar from a traditional AV equipment provider to a full-service audio-visual systems integration and communication technologies company.
Jay also served as the President of InfoComm International's Board, and an Officer for four years, with an additional 6 years as a Board Member, making him well respected in the AV industry.
Spinitar, founded in 1986, is a leading systems design and integration firm dedicated to providing its clients with custom audio, visual and communication solutions and services. From pretty humble beginnings of selling very simple communication technology, Spinitar has grown up to become a highly regarded audio, visual, and communication technology integration firm. Spinitar sells, installs, and services a wide variety of communication technology for business, government, and education users. Today, 30 years later, 'Spinitar' has grown to a team of 100+ individuals.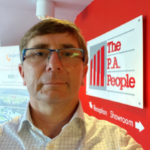 Brett Steele
Manager of Installed Systems
The P.A. People
Brett Steele is Manager of Installed Systems for The P.A. People – based in Sydney, Australia. Over 20 years, Brett has led the integration and installation of literally thousands of systems in venues around the country. Projects ranging from the Sydney 2000 Olympic site, the Sydney Opera House, 10 Stadiums in major cities on the East Coast – through to performance spaces, transport hubs, schools, colleges and places of worship. Brett's wide experience supports clients with diverse needs across many sectors; government, corporate, commercial, sporting codes, education, the arts and religious groups.
The P.A. People celebrates their 50th anniversary in 2021.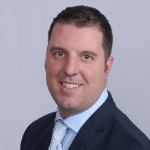 Patrick Whipkey, CTS-I
Vice President, USAV
Division of PSA Security Network
USAV bonds Pro AV affiliates into an elite industry team. With integrators through the U.S. and Canada, partnerships with top Pro AV manufacturers and service providers, and alignment with leading industry associations, the USAV advantage is unparalleled. USAV Integrators provide clients with the benefit of a nationwide network of Pro AV specialists and personal relationships with local AV experts. In line with the international partner expansion program, TSI APAC Hub was launched and powered by USAV to serve the Asia Pacific region.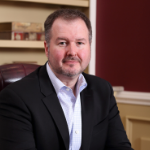 Todd Hutchins, CTS-D
AV Principal, Chief Technology Officer
USIS AudioVisual Systems
USIS AudioVisual designs, integrates, and services AudioVisual, IT & Communications Infrastructure, and Security & Access Control systems, providing the cross-functional design/build expertise essential to today's digital and built-environment tech stacks. As part of USIS, the $200M technology and professional services firm with roots from 1924, USIS AV focuses on the employee, audience, and customer experience across multiple markets nationally including Agile Workforce, Corporate/Office, Building Amenities, Hospitality, Retail, Museum, and Mixed-Use. Aligned with the AEC communities, USIS AV's knowledge doesn't end at the video wall but extends to the network behind it and the built world around it. Connect at usisAV.net.