Before submitting:
Did you read the regulations?
Did you read the Tips page?
Make sure you read and understand the judging criteria so as to ensure that your submission meets all the criteria.
Do you have all the required materials for submission with you?
Have you decided which category and budget range you are submitting your projects for?

IMPORTANT:

Each company is entitled to submit a maximum of 3 projects only.
---
Please note that the form requires you to sign in with an email address. If you do not have a gmail account or do not want to use your gmail account, you can create an account using your work email. Please follow the guide below to sign in with your work email:
Step 1: Create a Google account using your work email. Select 'Create account' and select 'For work or my business', click 'Next'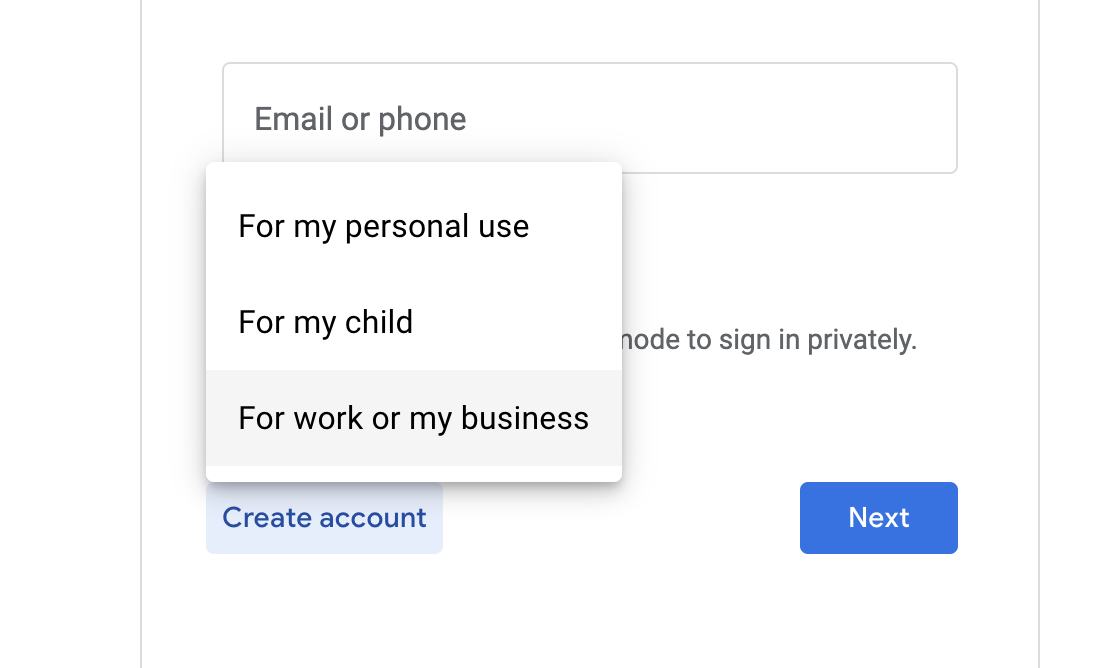 Step 2: Click on 'An existing work email address' and fill in the rest of the details.